The next relay is on Saturday 21st September 2024

the 2010 start on Uphill beach
An off-road relay race starting at Uphill beach and finishing at Wells Cathedral. The route is 90% off-road and follows the West Mendip Way along footpaths and bridleways.
The race is a 'hand-over' relay, run in teams from two to five runners. Teams are responsible for their own safety and for researching the route. There are marshals, water stations and first aid at the start, finish and at four checkpoints along the route.
Charity
This event is organised to raise funds for
Boys in Mind
and donates around £1,000 every year from entry fees and tea sales.
Staggered Start Times
To keep the event together and to make sure everyone finishes at around the same time you can choose your start time when you
enter
.
Start
Best for
Time until
tea
pace
min / mi
10:30
Social joggers &amp whole route runners
6½ hrs
13
11:15
Steady runners
5¾ hrs
12
12:00
Super keenies
4hrs
8
Route
The 29 mile route has a total of 3,259 ft of climb and is divided into five legs as follows:
Leg 1 - Uphill to Loxton - 6 miles
Leg 2 - Loxton to Shipham - 5½ miles
Leg 3 - Shipham to Cheddar - 6½ miles
Leg 4 - Cheddar to Priddy - 5½ miles
Leg 5 - Priddy to Wells - 5½ miles
The race route follows the West Mendip Way for its entire length. The diversions previously allowed on the last leg are now disallowed. Selfie spots have been added at these locations to make sure they are not missed.
Route Notes
Runners are advised to do a practice run of their leg to learn the route before the race.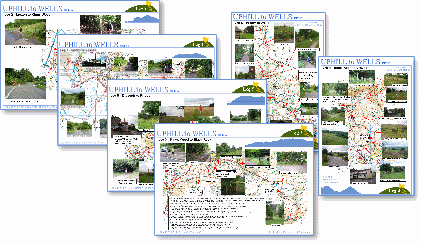 We have created our own
notes of the route
and you can find more information on the official Mendip Area of Outstanding Natural Beauty website
here
.
Selfie Spots
The two selfie spots on the last leg are your opportunity to show off your lycra and gain an extra 10 or 20 minutes bonus off your time. Exact locations are marked on our
notes of the route
and there are
examples here
.
Please show your photo to the Selfie Marshal at the finish and to join our gallery, email your photos to selfies@uphilltowells.com
Teams
Teams can be made up from 2 to 5 runners who either run in a relay or run the whole route together.
Classes include:
open relay team (anyone)
ladies relay team (no men)
mixed relay team (at least two legs must be run by a lady)
open whole route team (two or more people running together)
ladies whole route team (two or more ladies running together)
mixed whole route team (two or more people running together, to include at least one lady)
Solo runners are no longer accepted, sorry.
Teams are responsible for the safety of their runners and should be prepared to search for them if they are lost. Runners lose their way every year, so ensuring everyone carries a mobile will help you find them.
Entry
The entry fee for teams is £20 per team plus £5 per attached runner, £7 per unattached runner. Entries close on 17th September or earlier if full, there will be no entries taken on the day. Entries are limited to 50 teams.
Enter online
here
.
Kit Recommendations
We suggest you bring the equipment
detailed here
.
Green Tea
The event will finish on the Green in front of the magnificent Wells Cathedral where we will have tea and cakes ready to refresh you. Runners are expected to arrive between 16:30 and 18:30. Prize giving will be on the Green at 17:30.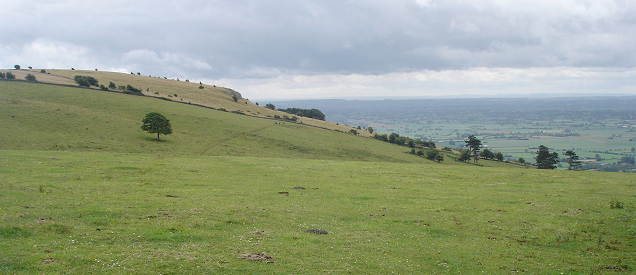 views over Draycott Sleight
More Information
For more information email or telephone Martin on 07966 00 8778.
Organisation
This event is organised by
Mendip Hills Hash House Harriers
under under a permit from the
ARC
.